The Rising Waters: Toilet Overflow and What To Do About It
2/20/2019 (Permalink)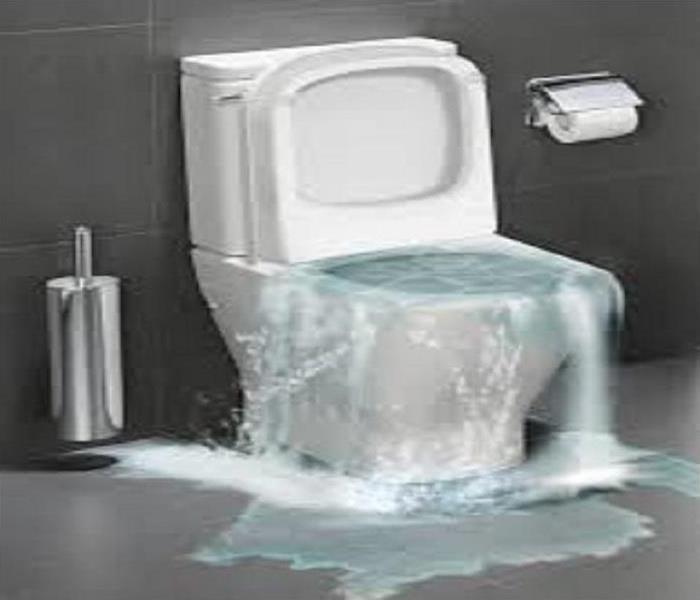 Sewer damage in Midland, TX can be incredibly problematic, and quickly getting the situation under control is often imperative. You should know what can cause a flooded toilet and what you should do after it occurs to quickly clean up and restore your home to its natural state.

Understanding Why Toilet Overflow Occurs

Unfortunately, this is not an uncommon issue in homes. However, when you know what the potential causes are, it puts you in a position to take better preventative measures. The following may cause toilet overflow in your home:

• A drain line becomes clogged.
• The septic field is not percolating.
• Sewer damage occurs somewhere in the system's lines due to issues such as tree roots or foreign objects causing a clog.
• A low flow toilet is not able to handle the demands of your household.
• The trap between the drain line and the toilet bowl becomes blocked.

Cleaning Up Toilet Overflow

The first step is to get rid of any water that may have accumulated in the affected space. Once this is gone, use low-suds soap and warm water to thoroughly clean all elements of the space. Once this is done, use a disinfectant and go over all of the surfaces you have cleaned to reduce any lingering contaminants and impurities.

Once you complete the cleanup process, make sure that you are taking steps to prevent this problem from recurring. Be mindful of how much toilet paper you are using, never flush feminine hygiene products and make sure that small objects do not accidentally get into your toilet and flushed down.

With this information about toilet overflow, you can be better prepared to deal with this type of situation. Should you experience sewer damage, it is generally a good idea to reach out to a sewage company to ensure that the restoration process is done safely and correctly.